Kaspersky VPN: is it still worth attention in 2021?
There are a lot of different VPN service providers currently on the market. Sometimes it is not an easy task to choose one and put your faith in it. Among all the VPNs available, Kaspersky Lab is one of the most trusted names in the community of internet connectivity. The company has been a leader in the security services market for 23 years. Kaspersky Lab became famous all over the world because of its antivirus software provided. During this time, in addition to antivirus services, they also developed several other protection services. One of which is their VPN service. And this variety of developments just for one reason – to make their customers' security complete.
We are going to have a complete overview of the Kaspersky security service and provide insight. It is supposed to help you to choose the most suitable software to be fully unidentified while surfing online. Not to mention, this review was made to answer all your potential questions about their service.
Country, server coverage, and performance
Kaspersky Lab focuses on providing quality rather than quantity to the users. With the main office located in Russia, the application supports a little more than 100 servers across 35 different countries. Some of the areas that it can cover are the UK, France, Denmark, the USA, and some countries in Central Asia. Each server is compatible with providing a high-speed connection without any major issues. The user can be assured of the protection provided by Kaspersky VPN while on public hotspots. The community prefers activating this VPN to hide the identity of their IP address. However, the service is yet to launch in China due to some governmental policies.
Strengths and weaknesses of Kaspersky Secure Connection VPN
When it comes to finding the best service available for your security on the Internet the smallest details must be considered. To predict whether Kaspersky VPN would work the way the user wants we need to know its strengths and weaknesses. Here the list of things we like and dislike about Kaspersky:
Pros:
Easy to use (simple design of the application, which makes it easy to navigate in it)
Free plan (you can use the VPN without a premium account)
Encryption is secured (no information leaks)
No logs policy
Cons:
Government controlled service
Customer support very slow
Not the best choice for torrenting and streaming (low-speed test results)
No economy when you buy a long-term subscription
No advanced features
Best for:
Safe web surfing
Everyday use alongside with Kaspersky antivirus
IP address and traffic protection
Highlights of Kaspersky VPN
Safety first. The service keeps your information fully encrypted. Be sure that nobody has access to your IP and traffic information.
Connection to servers all across the world. With Kaspersky VPN you can visit websites, watch movies, and do many other things that are not accessible in your country. It is enough just to set the location of the desired country.
Free plan available. If you don't wish to pay for premium VPN services, you can stay on the free version. However, this version does not provide you with advanced features and all the perks of premium.
Trustable company. Kaspersky Lab has provided its services all over the world since 1997. And still one of most demanded on the market.
Suitable for all devices. No matter what you need to protect – your phone, tablet, laptop, etc. Kaspersky VPN can do all. Even more, it works with every operating system known.
Protection chain. All products of Kaspersky Lab are designed to protect the user from various Internet threats. The company experts recommend installing their antivirus along with the VPN for the best security ever.
The main features of Kaspersky VPN
To protect the user from various direct and indirect network threats, a VPN must have a sufficient number of functions. Kaspersky VPN provides its customers with basic security features. Unfortunately, even with the premium subscription, you will not receive a lot of advanced features. Here is a list of basic VPNs features:
KillSwitch
This feature seems to be one of the most important for the VPN. It will save your data in situations when the VPN connection suddenly drops down. But this tool is only available with a Premium subscription.
Zero-logs
Nobody will see or record your actions while you are using Kaspersky VPN. Stay anonymous on the Internet.
Military-grade encryption
VPN provides its users with military encryption. The system automatically turns on VPN when you are connecting to an unknown Wi-Fi spot.
Parental control
A useful feature for parents who want to keep their children away from network dangers. It has lots of filters to secure all information that comes from the web.
Support for Netflix and iPlayer experience
Working with Netflix is the priority of most of the users before purchasing a VPN plan. The OTT platform is quite firm in blocking the majority of the VPN connections. But if you are planning to get Kaspersky VPN security, you can certainly ignore this issue. Almost all the servers are compatible with Netflix and give access to users with ease.
iPlayer is another application that can be unblocked by the Kaspersky VPN private connection. However, it might show some errors in the free version of the software.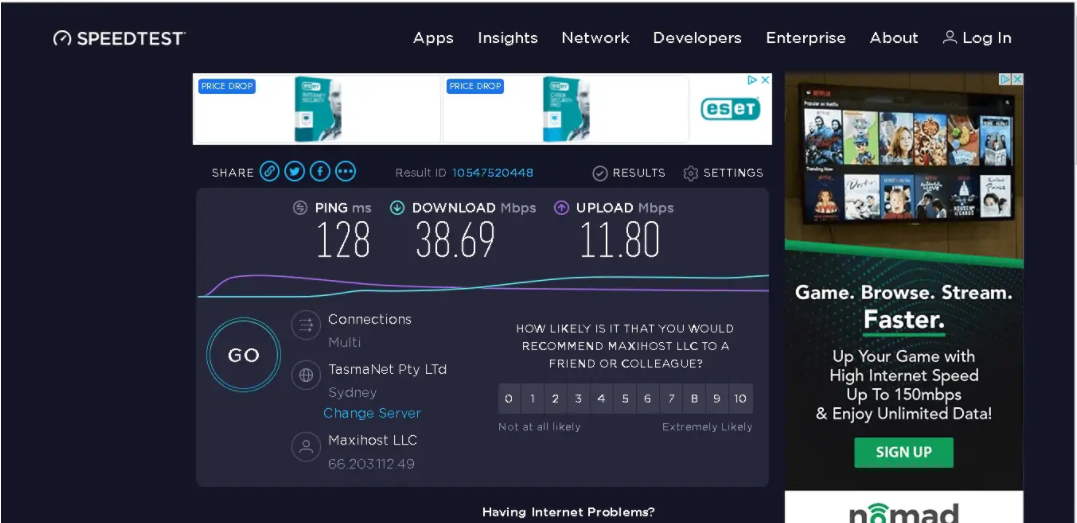 Reliability & Security
Now when we know about basic Kaspersky VPN features a question about its security is still open. And yet it should be the key function of VPN – user protection.
Kaspersky is serious about its security policies and grants complete safety to connected users. The VPN ensures top-class 256-Bit AES encryption security for the device. You can be sure about the developers' claims regarding hiding the true identity of the user. Any kind of DNS leaks to your internet service provider is prohibited, adding another layer of shielding. Moreover, the IPv6 leak protection is available for all the devices that it supports. The software also blocks suspicious websites and prevents viruses from entering your system.
And what is even more critical for the customer is the question about keeping logs. Keeping logs is against the guidelines provided by the government in several countries across the globe. All the VPN service providers are not allowed to capture any kind of personal data of the user. Similarly, Kaspersky VPN is unlikely to collect any sensitive information from the user's side. They strictly follow no-logs policies, and the user is completely hidden from them as well. The software will not look for passwords and bank details while your devices are connected to the VPN.
The cost of Kaspersky VPN
Despite the fact that Kaspersky offers a free version of VPN it is highly advisable to purchase the paid plan. This will not only give complete access to the servers but also prevent websites from blocking you. Moreover, you can use streaming services (such as Netflix), which unfortunately doesn't work with a free plan. The free version has a data limit (it only allows 200 MB of data transfer per day on selected servers).
There are two different plans available for users to choose from, and they are quite affordable. We can even say that Kaspersky VPN is one of the lowest-priced currently on the market.
$29.99 for 12 Months
$4.99 for 1 Month
These plans will provide complete protection to the user after a successful connection. Make sure that you can add up to 5 different devices simultaneously. In case you want to cancel the subscription, the complete payment will be refunded back to your account. However, the cancellation request should be placed within 30 days of purchase.
Customer support service
It is very critical for such a famous services provider to have a good customer support team to solve any customers' problem. Unfortunately, it does not work well with Kaspersky VPN. If you will have a problem with an app there no option to solve it online (no live chat or phone line). All you can do is request help through a ticket or find the answers to the most commonly asked questions on the Kaspersky website. And sometimes when you need immediate help these options are not very convenient.
Desktop software and mobile apps
Kaspersky VPN secure connection is relevant for all the desktop operating systems such as Windows, IOS, or Linux. The users can also download the software on their iOS and Android mobile devices. Ensure that your device will support the application by reading the terms from the website. All the minimal requirements are mentioned there for a smooth experience. The developers are trying to increase their reach and support other devices all well in the future. In case you are facing some problems, contact customer support to resolve the issue.
To install Kaspersky VPN on your desktop you should follow these simple steps (for Windows and IOS devices it is similar):
Find the installation file on the Kaspersky website.
Download it to your device.
Open the file and click "Install".
After installation will be done, open the app.
Sign in if you already have an account or sign up if not.
Pick your plan.
Set server location and enjoy secured Internet surfing.
Conclusion
The main function of a VPN is to guard the user's privacy when operating a public network source. The Internet has been known to capture private data from devices and hacking into the system. If you have a VPN installed on the device, it will prevent any kind of data misuse. Even though Kaspersky VPN has been known on the market for a long time it's still up to date. However, Kaspersky is better for home use than professional. It does not provide users with advanced features, which makes it weaker than analogs.
Kaspersky VPN Secure connection still can be a good choice for allocating basic and not bad security provisions. But it is advisable to read all the terms and conditions before purchasing the software.