IVPN Review 2021: Is IVPN Good and Safe to Use?
Nowadays the online safety is one of the most significant issues. Unfortunately, some people don't know its importance until they face any unpleasant downsides, such as data leaks. Here comes VPN, a virtual private network, which might be your saver. How can it help you? The simple software protects your online privacy and prevents you from being hacked by making your traffic and location anonymous. You may also use it for many other things like accessing blocked content or streaming service, torrenting and more. Choosing a VPN provider might be a challenging issue as it has to suit your preferences: particular technical peculiarities, amount of money you planned to spend, etc.
This review will draw your attention to IVPN, providing privacy service to its customers since 2009. It offers a fascinating mix between power and ease to use the service. IVPN is also independently audited and strictly follows the no-logs policy that the users believe. IVPN has DNS servers of their own, ensuring that your data and online activities are not leaked to any third party.
IVPN is a trusted brand and has a large number of users around the globe. It has gained popularity due to its compelling features and the privacy they provide to their customers. The users are very much convinced with this company and have switched from free trials to signing up for the plan.
All mentioned above was only the tip of the iceberg, so let's proceed and examine the IVPN provider in more detail.
IVPN's Pros and Cons
We like:
Strict no data logging policy: IVPN only stores your mailbox address and payment information
Multi-hop: provides you with an extra layer of encryption of your traffic
Kill switch: even if the connection is lost, your data will remain secured
Split tunneling: you can use both the private and the public network for your web traffic
From two up to seven simultaneous connections depending on the subscription plan
We don't like:
No Netflix
No torrenting on US servers
Steep price: it's a little expensive as compared to its competitors
Best for:
Users whose privacy is #1 priority
Anonymous cash payments
All major OS
Features of IVPN
Data logging policy
As was mentioned above, IVPN has a strict no-data logging policy which is quite impressive. They hold on to your email address and payment information. No IP activity, no account information, no web traffic is stored. Moreover, if you end your subscription, they delete everything like you never existed. We believe this is an impressive example for other VPN providers.
Kill Switch
If you're looking for this particular feature, IVPN has the Network Lock (kill switch), which suspends your connection to the internet until your VPN connection restores. For instance, you're surfing the net using a browser or an app, and for whatever reason, IVPN goes out. At that exact moment, they'll also end your internet connection with that browser or that app to make sure that no one can peer into what you're doing on the VPN.
Split tunneling
Browsing with a VPN is usually slower, and that's when the split tunneling feature might help. Fortunately, IVPN provides us with this possibility. You can split tunnel, which means you can be on both a public and a private network at the same time. Your bandwidth will be reduced, and your speed will be increased.
Compatibility and Simultaneous Connections
IVPN's network is rated average because its servers are available only in 45 locations out of 32 countries. The company also does not allow users to use P2P, especially on the IS servers.
IVPN has good platform support for Windows, iOS, Mac, Linux, and Android. Whatever device you may use, IVPN lets you connect to all five of them and at the same time.
Streaming
Something else we love to do with our VPNs is to get onto Netflix. IVPN claims to be a very privacy-oriented website; unfortunately, there's no Netflix access, so you won't be able to use that service. When logged into the US Netflix and other streaming websites, an error occurs: ' the content you are attempting to reach is unavailable in your location.' The support document realized by IVPN states that the company's priority is the user's security and privacy; hence, there is no official commitment to unblock US Netflix.
Torrenting
When it comes to torrenting, you can torrent with IVPN, just not on any of its US servers.
IVPN Reliability & Security
IVPN seems to be an impressive protector of users' privacy. IVPN's privacy policy is their defining feature and the reason for users to buy a subscription. To begin with, the company located its headquarters in Gibraltar, so they would not legally be required to log customer data. IVPN respects customer privacy, beginning with the signup actions. They collect no data that might be possible used to find out customers' identity. The only thing required is a credible email address to be used for such tasks as resetting your password or service notifications. You can even pay in cash, so there will be no payment information stored at the company's headquarters. The company declares it doesn't collect your traffic data, DNS requests, user bandwidth, or IP address. Anonymized crash logs will be sent only upon your consent. What is more, the company stated not to sell any customer data.
Test Results
Domain Name Server (DNS) Leak Test makes sure that none of the domain names for the addresses you're visiting are being leaked. No DNS leaks were found while testing IVPN.
Web real-Time Communication (WebRTC) Leak Test shows whether any data was exposed while you were sharing large files, live streaming footage, or doing something like FaceTime-ing. There we no leaks found for WebRTC as well.
Mac showed only a 6% difference as for download speed, which is almost nothing when we're talking about VPNs. Download speeds on Windows slowed down by over 50%. When it comes to uploading speed, things changed inside out. There was a 6% slow down on Windows whereas Mac showed 20%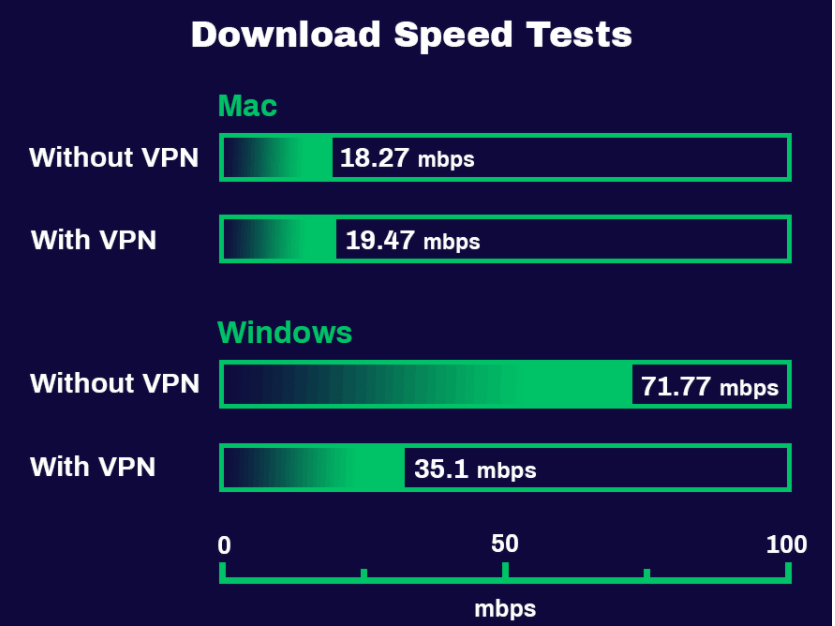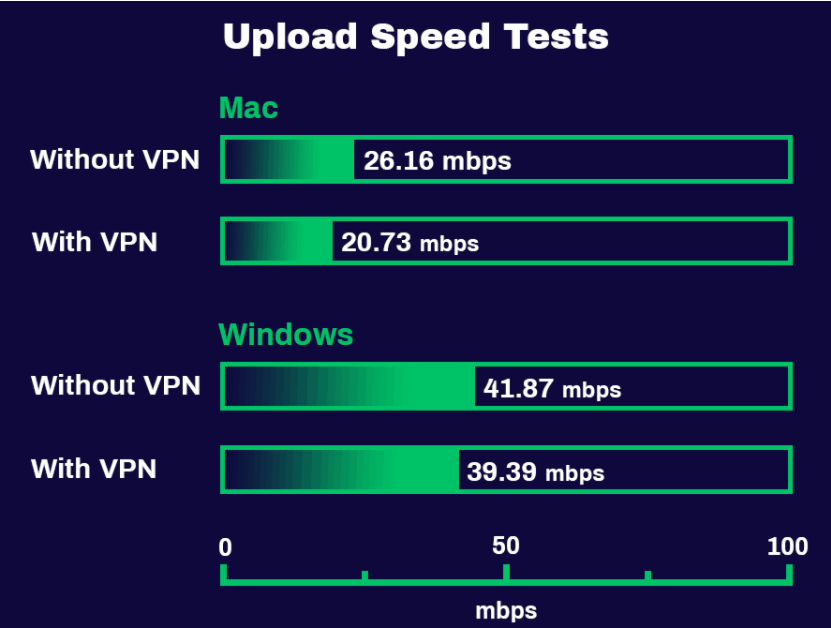 How Much is IVPN Cost – Pricing Packages and Discounts
IVPN provides a Pro plan that costs $10 per month and $8.33 if discounted for the annual plan. You'll have access to such features as anti-tracker, port forwarding, and multi-hop. Pro plan allows you to connect seven devices simultaneously. The basic plan, which is limited, costs $6 per month and drops down to $5 for the annual plan. But this little pack allows only two connections simultaneously and does not allow port forwarding.
All IVPN plans include anonymous registration, no logs policy, private DNS servers, diverse payment options that ensure anonymity (Bitcoin, Monero), and a money-back guarantee for 30 days.
As you can see, these prices are not very bad for the features they provide, but if affordability is a concern for you, you may want to look somewhere else.
Support and Customer Service
There're three options for getting help with your IVPN service:
Go onto their online help center, check out some guides and FAQs, which are thematically divided (General, Troubleshooting, Billing, Passwords, Privacy, etc.)
Fill out an online form, and the support team will get in touch with you within a few hours (in some rare cases up to 24 hours)
Use a live chat with a customer service representative.
If you're looking to call anyone, that's not going to be an option for you.
Trustpilot Ratings and Reddit Views
According to the Trustpilot ratings, IVPN has been given a 3.4-star rating. The reviews say that the VPN service is very good with good speed, but some users have issues with money and find it a bit expensive.
The Reddit reviews say that IVPN has been the best VPN service provider by far and is very happy with it. The users' reviews say that there has been no issue in contacting the customer service of the company if there is any trouble the users face and is recommended by them.
IVPN has excellent customer service. When you visit the 'Help center' page on their official website, you will find several general questions already posted with solutions, and you can find your answer to the problem over there. They also the live chat option that lets you talk to the right operator and solve your problem.
How to Install IVPN on Windows or Mac OS
There's almost no difference in setting up the provider on Windows or Mac OS.
Like Mullvad, instead of creating a username and password, IVPN provides you with an account ID number, which activates your apps and plays the role of commonly-used login credentials. This step is good for privacy and makes logging in a snap, but it's also sure to confuse some customers.
The IVPN app is simple: a white window with a big button for connection in the center. Click it, and the connection will be established. When you're already connected, a Pause button will be exposed. The button impermanently breaks your VPN connection. What might you need this feature for? Once you need to disconnect the VPN for a short time, or a site is cracked.
Final Verdict
There are many VPNs in the market, and the competition is very high. But you have to choose the best VPN to keep your activities secure. Before selecting any VPN, it is essential to read and study about them and their services.
IVPN is a perfect VPN company and has excellent reviews online. The performance of this VPN is tested by many, and it turns out to be very good. While it comes many we come to expect from VPNs, it also goes a little bit beyond that. Like its strict no data logging policy. Privacy is the most crucial thing for the company. The company even states that security and privacy are what the users don't have to worry about because they provide the best privacy. IVPN also gives you the option to multi-hop right there in the mobile application, which is straightforward and easy to use.
There are a few downsides to the service as well. If you're someone who has Netflix as a centerpiece of the lifestyle, you'll have to look for another provider. If you want to torrent on a US server or if affordability is a significant concern, you'd better find another VPN service as well.
Frequently Asked Questions
Is Netflix available while using it?
IPVN allows you to access all the major streaming sites including Netflix. However, due to the strict regulations of Netflix, they are banning most VPN and proxy connections. You can easily watch the Netflix version and content that is available in your real location but the provider does not guarantee the same would be true for any other country.
Is it legal to use this VPN in my country?
Any VPN connection is real in countries that state them to be. So as long as you are using IVPN from a region where VPN is legal, and you aren't violating the copyright-terms, you are good to go. You may check IVPNs site to see if it's available in your country. The provider doesn't encourage fraudulent activities through its service.
Does IVPN live up to its security and privacy claims?
All the privacy features of IVPN work efficiently no matter which device or operator you are using. Since the company's goal is to provide full privacy to our customers, they stick to their promises. IVPN is a 100% reliable private network service.
What's the full name of the IVPN company?
IPVN stands for Intelligent Virtual Private Network. It is owned by Privatus Limited, based in Gibraltar. Privatus Limited also happens to be the legal name of the VPN service whereas; IVPN is only a public name.
Where is IVPN from (jurisdiction)?
IVPN has its base in Gibraltar, located in the Iberian Peninsula. It is an overseas territory of the U.K. So it falls under European jurisdiction and follows European Laws.
How good are the IVPN mobile apps?
IPVN app works efficiently on mobiles. The features may slightly vary for iOS and Android. Like the number of protocols used. Android apps additionally have split tunneling, tap jacking, and mock locations for GPS. On the other hand, iOS devices hold custom DNS servers with custom URLs. IVPN provides a balanced performance and all the features function seamlessly.
What would IVPN cost you?
IVPN offers extremely convenient subscription packages.
- For the standard plan, 1 week costs $2, 6$ for 1 month, 60$ for 1 year, $100 for 2 years, and $140 for 3 years. It allows two devices to be connected simultaneously and has fewer features.
- For the Pro Plan, 1 week costs $4, 10$ for 1 month, 100$ for 1 year, $160 for 2 years, and $220 for 3 years. It allows up to 7 devices and a lot more features.
How many servers and locations IVPN can offer?
IVPN is accessible in 12 countries. Some of them are the U.K, U.S, Canada, Finland, Brazil, Switzerland, Germany, and Australia. It has over 100 servers in total.
How does IVPN's customer support rank?
IVPN has prompt customer support which is quick to respond and find real solutions. You can reach the customer support through live chat that is available 24/7. It also has a ticketing system or you can lodge your query through the mail.
Does it work well for gaming?
IVPN is a great choice of a private server for gaming. It provides a high-speed server with better privacy features than any other VPN service. The Obfsproxy will allow you to bypass geo-blocks and access games anonymously that aren't available in your location. There is no lag or buffering during the game.
Is it compatible with all devices?
IVPN is compatible with most devices having iOS, Android, macOS, Linux, or Windows. Routers with which IVPN will be compatible are DD-WRT, Tomato, pfSense, OPNSense, Openwrt, and Asuswrt. If you want IVPN to be pre-installed, then go for Vilfo. IVPN also runs on AppleTV, Kodi Media Player, and Amazon Fire TV.
Do IVPN's servers offer high speeds?
When you are connected to VPN, the speed is bound to reduce to some degree due to all the security and privacy encryptions. IVPN offers a considerably high speed. At least 70% speed is retained. For good speed, choose a server closest to your location.
Is IVPN torrent-friendly?
Yes, you can smoothly run torrent on IVPN. But it is only available for servers outside the US.
Does it support a TCP fallback for very restrictive networks?
Yes, you will receive protocols to handle that. But if TCP is not your only option, we would suggest you use UDP as it is more efficient.
What can you do if IVPN doesn't detect your paid subscription?
The time taken depends on which mode of payment you used. It should usually take 7 business days to show up. If you see it still didn't detect your subscription, you can contact customer support for further assistance.
Does IVPN have free and trial versions?
The company believes good things shouldn't be de-valuated. IVPN doesn't have a free trial version. Although, if you do want to test the waters, you can subscribe to our one-week paid plan. It's a small fee to pay for all the features you will get.
What is IVPN's parent company profile?
IVPN is solely run by Privatus Limited in Gibraltar. IVPN does not have any parent company. And it is not associated with any other VPN service or VPN review site.
What streaming services you can access?
IVPN efficiently enables you to access all the streaming sites that are censored or have geo-blocks. Though many streaming sites are on a spree to block proxy connections, IVPN has some strong privacy features that make it hard to identify if any IP address is connected to IVPN.
Does it store logs?
IVPN is completely transparent about its privacy policies. It will never store any public data unless it's provided for subscription renewable or fixing any problem. Any information given during sign-up is never shared with a third party. Company states that customer's privacy is our top priority. They don't save logs on Timestamps, DNS requests, IP address, traffic, or bandwidth.
When and Why do you Need IVPN?
IVPN is essential to keep your online identity private. If you don't want your ISP to keep a track of your online footprint or bypass the Government's online surveillance, then IVPN is the server to choose. Sometimes sensitive personal data gets exposed to hackers, malware, spies, etc. This can be avoided with IVPN private server.