CyberGhost VPN Review 2021
CyberGhost VPN is now one of the fastest-growing VPNs, and it often gets ranked as the top choice for newbies or beginners. We just wanted to look at how well this VPN performs overall. The only question is how to decide whether to go with this one or whether a different VPN might make more sense for you? Let's try to find an answer together.
Is CyberGhost VPN Good and Safe to Use?
CyberGhost VPN is a Romanian-based VPN server. It is one of the best VPN services available online. It was founded in 2011, and from that time, it has been providing good privacy software for almost a decade. It has gained over 10 million users at this time.
Even though it has had a great history and has been doing well for a long time, the current product has to be better than before. As we know, there are a lot of VPNs in the market, the competition has increased, and people are searching for the best security and privacy-oriented VPN services.
CyberGhost VPN is one of the cheapest VPNs and provides you an excellent 45-day money-back policy. CyberGhost is not audited independently, they make a strong statement about how it does not log its users' activities, and it also claims to be completely secure. They publish a clarity report that also ensures the users. When tested in the UK and US connections, the speed that CyberGhost delivers is 160-180 Mbps in the UK connection and 180-240 Mbps in the US connection. This speed isn't recorded to be the best speed, but it satisfies the users and is happy with the service.
CyberGhost VPN's Pros and Cons
We like:
45-day money-back guarantee & one-day free trial
A significant number of servers worldwide
Knowledgeable support
Supports torrenting
Competitive prices
We don't like:
Inconsistent speed performance
Ineffective ad blocker
Connection logs
It doesn't work reliably from China or the UAE
Best for:
Newbies to VPN usage
Torrenting
Streaming (Netflix, Hulu, and others)
Features of CyberGhost VPN
Beginning with the user's interface, it's a winner. It only takes a few minutes to install, and it's effortless to understand. The layout makes it a perfect choice again for newbies or beginners. It truly lives up to the claim here.
You can record up to 7 devices simultaneously, which is above the industry average. Regarding performance, CyberGhost VPN has more than 6500 servers in 90 countries, and it does provide unlimited bandwidth. The servers are in the US, Europe, and Asia. The busiest servers in the EU are in the United Kingdom.
Compared to other VPNs, CyberGhost isn't the fastest or even among the top three, but it's also not the slowest; it's more middle of the pack when it comes to speed.
It works great at unblocking Netflix and other media providers. Sometimes you have to connect to a few different servers if the one you're on isn't doing a good enough job. It also has a dedicated server that constantly changes its IP address to avoid restrictions.
Regarding torrenting, CyberGhost VPN actively encourages it. You even have an option to use untraceable servers, so torrenting is fast, easy, you get unlimited bandwidth, and you don't have to worry about any throttling making it one of the best VPNs for heavy torrenting.
For customer support, CyberGhost VPN does stand out compared to most because not only do they offer live chat support, but agents can help with everything simple from account issues to more technical questions or troubleshooting.
Something else to consider regarding CyberGhost is that it may not be ideal for more advanced users. Although its simplicity is perfect for beginners, if you want to have more control, more protocols, or settings to adjust to your liking, you'll probably want to go with something else. Also, if you're looking for an excellent VPN to use in China, this would not be the one to get.
CyberGhost VPN Reliability & Security
CyberGhost VPN is appreciated for many of one reason, and, i.e., it is very transparent about what data they are collecting about your day-to-day usage. They leave it upon you that if you want to allow the server to collect the anonymous data from your system to improve the apps or deny this step.
They are also very strict about their no-logs policy. CyberGhost claims that it does not record CyberGhost does not record your data, i.e., your browsing history, the data transmitted, sites visited by you, or whatever is searched online. It keeps your IP address safe and does not log the time you spend using their service.
It has IP and DNS leak protection. Although a CyberGhost VPN doesn't leak your IP address, it will occasionally show the country you're connecting from and that you're using a VPN. This is why they want to avoid having their UIP's blacklisted or marked as spam. For most people, this isn't a problem. However, if you need a VPN for political reasons and your country origin is leaked, it may be a matter of life and death. So CG may not be the best choice in that type of situation.
What is more, the company is still out of the 14 eyes jurisdictions, which means it cannot be compelled to share user data by any court.
CyberGhost VPN Test Results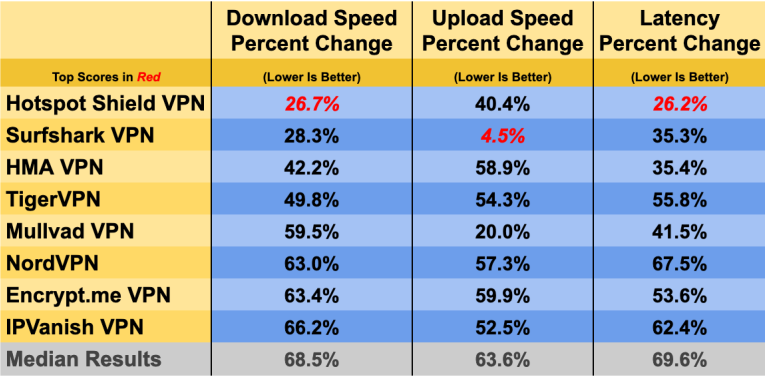 How Much Does CyberGhost VPN Cost – Pricing Packages and Discounts
Price-wise, CyberGhost is a cost-effective provider, especially if you sign up for a year or more of service. There are several different pricing plans to choose from:
Monthly subscription: $12.99/month
Annual subscription: $3.99/month (billed $47.88 annually)
2-year subscription: $3.49/month (billed $83.76 every 2 years)
3-year subscription (+3 months free): $2.25/month (billed $87.75 every 3 years)
They have a 24-hour free trial. Moreover, CyberGhost VPN offers a 45-day money-back guarantee so that you can test up the speed and see if that works for you.
Support and Customer Service
If you have any problem while setting up your VPN service or some issues with CyberGhost, you can always find the 'knowledge base' solutions. In this, you can find a solution to your problems as there are many guides about how to operate VPN in different operating systems and some common issues that people face. But they aren't accommodating because sometimes, it's challenging to find the solution to your problems in those guides.
CyberGhost also offers a live chat option where good, knowledgeable operators help users solve their problems. Sending an email could also help, maybe a bit slower, but it certainly is of help.
So, the overall customer service of CyberGhost is pretty good; the knowledge base where the guides are provided could be improved. But the live chat option is entirely reliable and helpful.
How to Install CyberGhost VPN on Windows or Mac OS
Find the relevant software on CyberGhost's website and click 'Download'.
Locate the installation file on your device after the download is complete.
Follow the simple guided setup on your screen and wait until the automatic installation is finished.
Once the installation is finished successfully, wait a few seconds, and your application will start automatically.
MACOS and iOS have a few more minor features compared to their Windows app counterpart. For example, the Mac app defaults to the Ike v2 protocol and cannot be changed. For windows, you have the option to change it to open a VPN. The Ile v2 protocol is a great one, so most people shouldn't be an issue, but I want to bring that up if that's important to you. Also, there're a few other intelligent rules that Windows users have, such as the auto-connect on start-up feature, which isn't available for Mac OS or iOS users.
CyberGhost VPN Final verdict
CyberGhost is an awe-inspiring VPN service. The desktop app does not have anything to complain about and satisfies the users completely. But the mobile app is a bit limited to use for the users. But the price is so low, with good services, it is highly recommended to use.
What is more, for the average user, for newbies, or anyone who prefers the simplicity of use over more advanced features and complexity, this VPN is an excellent choice; because they do such a great job with all the essential features such as hiding your IP address, streaming (such as watching Netflix), gaming, dedicated servers for torrenting. And so, if you want these done very well without making anything complicated to use, CyberGhost is undoubtedly the way to go. In addition to being geared towards VPN newbies, they have live chat support that is friendly and helpful to talk to, even tech-related questions. What is more, depending on the plan you choose, they're one of the most cost-effective and better value VPNs available. To top it all off, they allow you to connect up to 7 devices at once and give you a 45-day money-back guarantee, which is more generous than what most other VPNs offer, including the most premium ones.
Frequently Asked Questions
Can CyberGhost unblock streaming platforms?
The most common reason people sign up for CyberGhost is that it caters to the users by giving them the chance to unblock any streaming site. It provides you with a filtering system that recommends locations for different OTT platforms that are streamed globally. The content of different countries is easily watchable without any issues. But on some streaming sites, things might not go a bit smoother. The problem is seen when you are trying to switch servers. But once you get a hold of it, accessing the sites becomes easier.
Does CyberGhost support Torrenting?
In case you are trying to find a server to Torrent, you are lucky enough because CyberGhost allows Torrenting. Many VPN sites are P2P-enabled, but there are several of them that gives accessibility to Torrent. CyberGhost also provides neat features such as automatic connection while using some particular app; this provides total Torrenting safety to the users and increases the users' reliability.
Is CyberGhost VPN expensive?
CyberGhost gives a lot of good facilities for its users. CyberGhost is one of the cheapest VPNs and provides you a good 45-day money-back policy. The monthly plans offered by them are a bit pricey, and they come with only a 14-day guarantee. By paying an extra $5, you can purchase your IP address. But, if seen on a long-term basis, the prices have been cut down, making CyberGhost very cheap in price.
Does it keep any logs?
Storing logs is strictly against CyberGhost VPN's policy books. It doesn't store the details due to security and privacy reasons. As these logs link to the user, the provider restricts itself from keeping them in any case. All your activity is safe with CyberGhost, and hence it is committed to your best confidentiality.
What's the full name of the CyberGhost VPN company?
Kape Technologies is the umbrella and the host company that caters to all the policies. It encapsulates all about cybersecurity and the protection of all the digital activity on the internet.
Which devices & platforms does it support?
There are a variety of platforms and devices that one gets to work on with this VPN's services. The provider offers services for Windows, Mac, iOS, and Android. You can access it on a variety of gadgets, including phones, tablets, and desktops. The VPN services can also connect to smart TV and routers.
Are any rival VPNs better than CyberGhost VPN for torrenting?
There are several VPN service providers in the market that allow torrenting services. But CyberGhost's services stand most uniquely and allow or the best experience ever. With so much assistance in town, this VPN's services will never be a regret.
Is CyberGhost VPN service anonymous?
Yes, the entire experience of surfing online is anonymous. The quality and level of encryption make the activities a secret. It implies that no one can trace the activities. This feature helps to protect your searches from hackers when you're using a public WiFi.
But is CyberGhost VPN support any good?
Yes, this VPN provider has the best support team in hand that looks into every escalation coming your way. It has various ways to connect to you over calls and emails. Regardless of the traffic in the line, they try their best to solve your problems in the best way using experts. The provider keeps customer satisfaction as the primary objective.
How much does it cost?
There are different service costs depending upon the duration and the payment amount. The regular prices are $12.99 monthly and $155.88 every year. The company offers a connection for one month, 12 months, and 18 months basis for you at the best rates!
Is it suitable for streaming services?
The streaming services are reliable to use on this VPN's network as it renders you an all-rounder. Having a wire guard, OpenVPN, IKEv2 as the protocols, you will be able to access the fastest and the best security network for streaming services.
What is the CyberGhost VPN parent company's profile?
Kape Technology is the parent company of the CyberGhost VPN service provider. It is a well-known company for ensuring cybersecurity and digital security as a whole. Catering to render the best services in town, it has protocols that cater to customer benefits.
Is it Netflix compatible?
Binge-watching is one of the most common activities on the internet today. Catering to the need, CyberGhost gives you the power to access and unblock Netflix whenever you wish to watch. In addition, it caters to several apps that allow accessing the platform from various devices and systems.
Is CyberGhost good for starters?
The features of this software allow easy access to the VPN provider for newbies. It caters to quickness, security, and anonymity for the best services. CyberGhost renders trials to check with the services and customize every path for the best comfort.
Does it provide enough features to keep users happy?
The provider's services cater to all the vital features that a good VPN service provider must offer. It involves high security, analytics, flexibility, and much more. It also caters to the best encryption services and no-logs policy that make the company reliable and trustworthy for the users.
Is it legal in my country?
Checking your country permission list for VPN is vital before starting to use CyberGhost services. This is because the company renders its services in every country except for the banned areas. These are China, Russia, UAE, Iran, Oman, Turkey, Iraq, Turkmenistan, Belarus, and North Korea.
In how many countries does CyberGhost VPN have its servers?
It has a widespread of 6000+ servers in over 88 countries in the world. It allows the company to render better and more efficient services around the globe. Moreover, it caters to better security and serving everything in need to the users.
How limited is the free CyberGhost VPN version?
The company's services come in both free and paid versions for the users. The free version has certain limitations and is available only in 15 out of 31 countries in service. It usually disconnects after a few hours of service and also limits certain data transfers.
How to get the fastest speed with CyberGhost VPN?
This VPN service is usually at the best rate for all the existing customers. However, if one faces speed issues, one must restart the device and connect to another nearby server. Switching on to a less crowded server and uninstalling the firewall and antivirus can help.
How good is CyberGhost for online gaming?
For all the gamers, CyberGhost comes with the best news. It intends to connect your router and your console instantly post connection. The provider also caters to serve the best gaming experience. It is the best for securing and protecting for a hassle-free experience.
Is CyberGhost the best choice to suit your needs?
Yes, the company is one of the best service providers that take care of all your needs. The company does not restrict its services to the internet but protects streaming, torrenting, and gaming. It keeps in mind to render the best for all devices and operating systems.
CyberGhost jurisdiction – where are they located?
The company started its services initially in Germany, but currently, its jurisdiction is in Bucharest, Romania. With an impressive team and location, the CyberGhost team caters to the best services around the world.
What about payment options?
The provider has the best services for payment gateways for all the clients. It accepts all types of cards and UPI services for payment for the services. CyberGhost also accepts payment by Paypal. It allows keeping the comfort zone for all the customers.